Airbi MAGIC
Airbi MAGIC is a reliable, high-quality, and discreet device that will help you put yourself into a great mood and relax after a stressful days. With the help of aromatherapy, it can beautifully scent your home or disguise unpleasant odours of tobacco smoke and pets.
Airbi MAGIC helps with these problems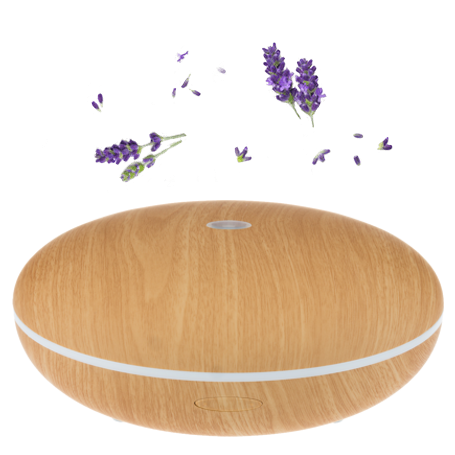 49 €
Recommended retail price
stylish design with light effect
multicoloured LED lights (7 colors) can be turned off
automatic shut-off when the water tank is empty
large water tank
2 steam intensity settings
quiet operation
operation 10-12 hours per filling
three different décors - white, light wood, dark wood
Description
A reliable, high-quality and discreet device that will help you put yourslef into a great mood, relax after a stressful day, scent your home or disguise unpleasant odours of tobacco smoke or pets
The almost inaudible ultrasound technology also helps you humidify the ambient air, which is important especially in the winter, when it is necessary to defend against too dry air. Dry air dries the eyes, nose, skin and also increases the risk of flu.
Magic supports children's imagination with the help of 7 different alternating colours, each can be permanently set (they can also be turned off). An ideal night light for the children's room so that the children are not afraid to fall asleep.
The aroma diffuser automatically shuts off when the water tank is emptied. It is a portable device usable for home, yoga, office, sauna, bedroom or children's room. A perfect gift for the whole family and friends who love aromatherapy.
Power supply

input: AC 100-240V, 50/60 Hz

output: DC 24V, 12W, 500mA

Dimensions

212 x 168 x 100 mm

Volume

400 ml

Noise

< 35 dB

Weight

450 g

Material

ABS + PP

EAN

8594162600397
---
What happens when the device consumes all the water in the tank?
How to perform maintenance on aroma diffuser?
After switching on, the device switches off immediately. Why?
The amount of steam coming out is less than before. Where is the problem?
Water leaks from the diffuser. What should I do?