Fans
Are you looking for a fan at reasonable price? Quality and proven Airbi fans are a sought-after helper for a hot room.
PRODUCT
ZEPHYR
BLADE
COOL
Fan type
column
table
table
Obrázek

PROPERTIES
ZEPHYR
BLADE
COOL
Oscillation
YES
YES
NO
Adjustable directional inclination (vertical)
NO
YES
YES
Number of speeds
3
smoothly adjustable
smoothly adjustable
Operating modes
manual / night /
natural / ECO
manual
manual
Dual air flow direction
YES
NO
NO
Remote control
YES
NO
NO
Operation timer
YES
NO
NO
TECHNICAL DATA
ZEPHYR
BLADE
COOL
Power consumption
45 W
4 W
3 W
Noise (max.)
55 dB
45 dB
45 dB
Power supply type
from the mains
rechargeable battery
rechargeable battery
Dimensions (W x D x H)
280 x 280 x 968 mm
170 x 136 x 221 mm
169 x 143 x 88 mm
Weight (kg)
8.5 kg
5 kg
2 kg
What type of fan to choose?
As the name implies, the heart of such a fan is a propeller hidden behind a safety grill. The propeller usually has three to six blades and the size of the fan grows with their size. However, it is necessary to take into account that the noise level of the device increases proportionally with the size of the blades. Propeller fans are suitable for table or floor and their diameter is between 10 - 50 cm.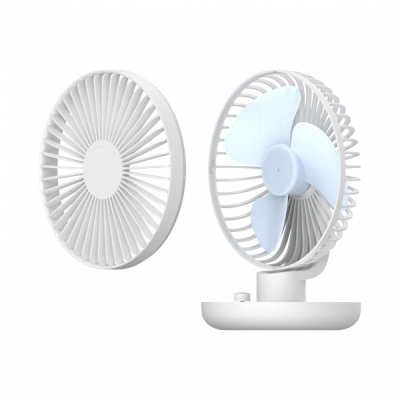 Column fans have the shape of tall pillars. Fans of this type do not have a propeller, the air is driven instead by a vertical rotating grille. Its big advantage is a significantly lower noise when compared to an equally powerful propeller fan. Thanks to their shape, column fans will fit into even smaller households, they really take up a minimum of space on the floor.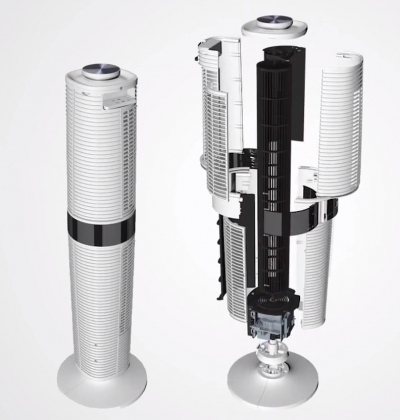 Because they are located near the ceiling, they do not take up valuable space on the floor that you can use differently. In addition, some have a summer and winter mode, where the direction of rotation of the blades changes and the rising warm air returns back down to the floor. This way it can save up to 30% of energy for heating. However, higher purchase price and noisier traffic may discourage.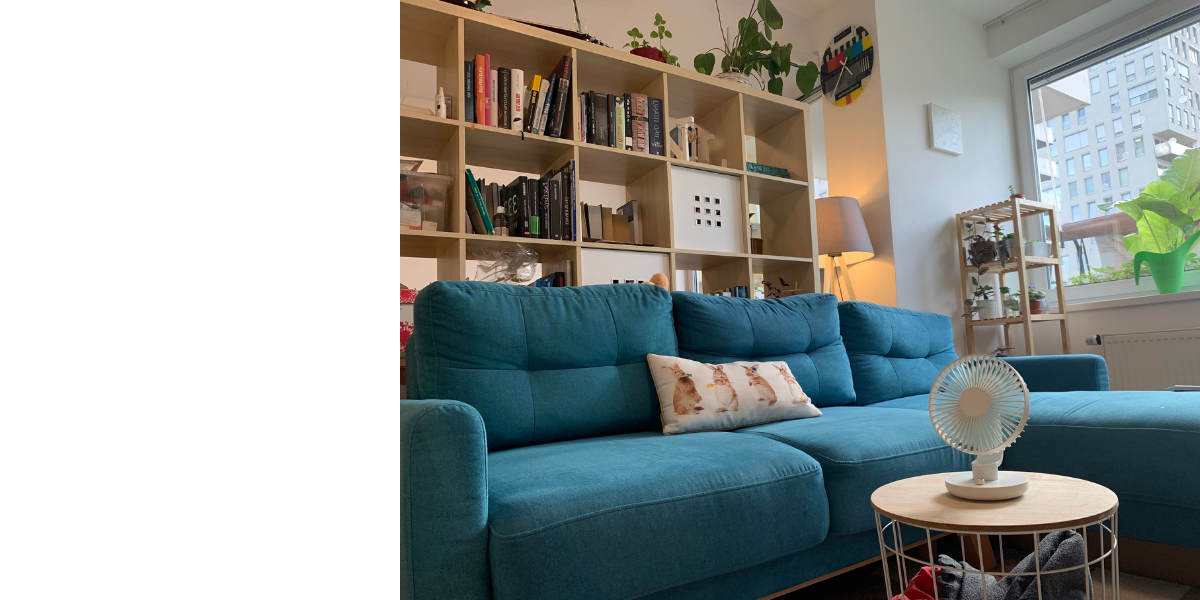 How to use the fan correctly?
The air flow created by the fan should always be directed into the room or against the wall, from which it will bounce and scatter further into the room. You should never point the fan directly at yourself or your pets. In such a case, there is a risk of back blockage, cold or various bodily inflammation. Also be careful to dry out the eyes and allow any impurities to enter.